Dear Team,
we have deployed Editoria successfully in our server and tested some functionality.
While trying to upload a word file into the system it throws error in the console.
also could not able to view image in the document.
we could able to create new chapter and edit directly.
Please find below image for your reference.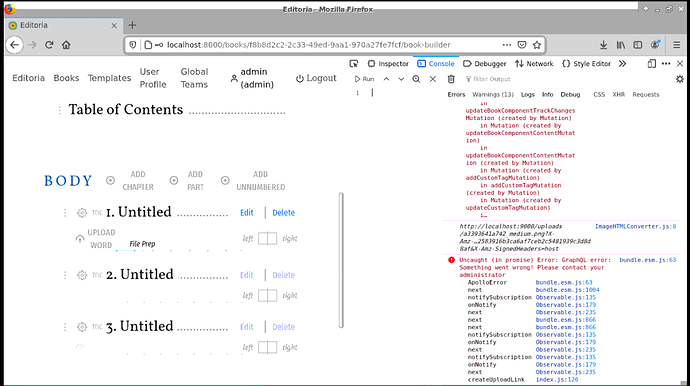 Kindly guide me on this.
Regards,
Mohan Kumar. A